Disposable Urine Collection Tube
Product Detail
Product Tags
1.The urine sample was stored at temperature ( 4℃—25℃) for a maximum period of 30 days.
2.Shipped at 4℃.
3.Avoid freezes.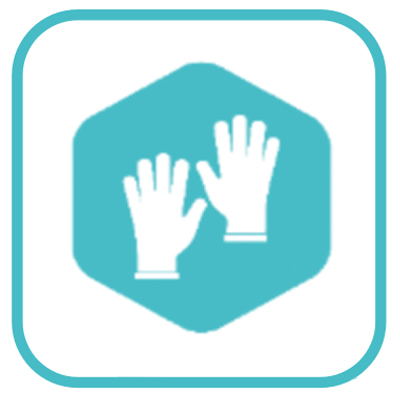 Wear the disposable gloves;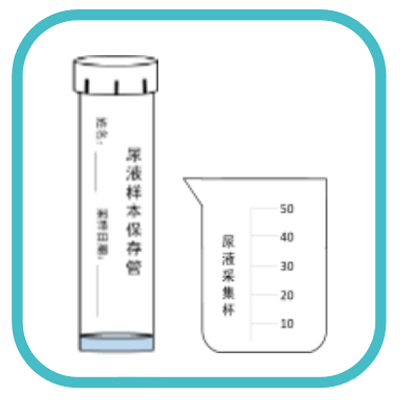 Check the collection tube is no leakage and write the sample information on the tube label. Notes: Please don't pour out the pre-added preservation solution.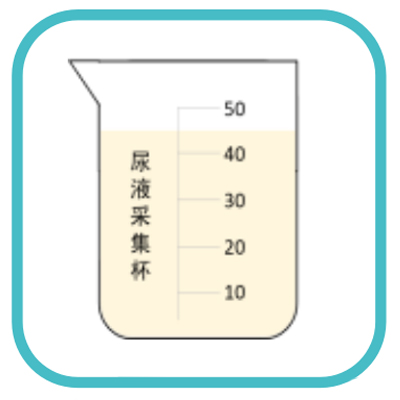 Use the measuring cup from kit to collect 40mL urine;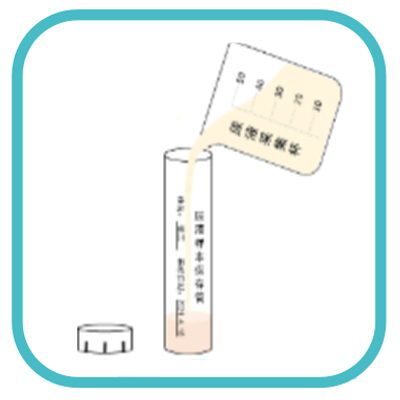 Carefully pour the urine sample into collection tube and tighten the tube cap.
Notes: Do not spill the preservation solution when opening the collection tube. Pay attention to tightening tube cap for preventing leakage during the transportation.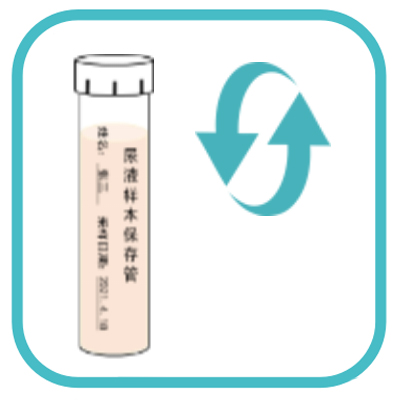 Slightly turn tube upside down and mix for three times, and then put it into the kit after checking that there is no leakage.
Sample requirements
1.It is suggested to collect the urina sanguinis (first urination before drinking water in the morning) or the random urine (random urine within a day). In case of the random urine, it is suggested that the excessive water drinking is not allowed within 4 hours after collection. Otherwise, it will affect the quality of sample collection.
2.The volume of one urine collection cup (about 40mL) is best in the urine collection, and it shall avoid too large or too small collecting cup. The maximum volume is 40ml.
Packing specification: 1 piece/box, 20 pcs/box
Conditions of storage and transportation: under ambient temperature
Period of validity: 12 months
Medical device record certificate No./product technical requirement No.: HJXB No. 20220004.
Date of compilation/revision: Date of compilation: Mar. 14, 2022
As a high-tech enterprise founded in 2018 by top epigenetic experts, Epiprobe focuses on the molecular diagnosis of cancer DNA methylation and precision theranostics industry. With a profound technology basis, we aim to lead the era of new products to nip cancer in the bud!
Based on Epiprobe core team's long-term research, development and transformation in the field of DNA methylation with the cutting-edge innovations, combined with the unique DNA methylation targets of cancers, we use a unique multivariate algorithm combining big data and artificial intelligence technology to independently develop an exclusive patent-protected liquid biopsy technology. By analyzing the methylation level of specific sites of free DNA fragments in the sample, the shortcomings of traditional examination methods and the limitations of surgery and puncture sampling are avoided, which not only achieves accurate detection of early cancers, but also enables real-time monitoring of cancer occurrence and development dynamics.
---
Previous:
Gargle Nucleic Acid Extraction Reagents
---
Write your message here and send it to us